The 2019-20 Provost's Outstanding Teachers, the Sylvia Wallace Sessional Lecturer, and Spring MasterTeacher were announced on Friday, May 8. 
16 of USask's favourite teachers are chosen from a competitive pool of nominees each year.
The School of Environment and Sustainability (SENS) warmly congratulates Dr. Tim Jardine and Jason Maillet for their outstanding teaching accomplishments, recognized by the Provost Office, University of Saskatchewan. 
"We are fortunate in SENS to have our faculty and student teachers prioritize the student experience in our classrooms," said Dr. Karsten Liber, Executive Director (Interim) of the School of Environment and Sustainability. "The SENS community celebrates both Dr. Jardine and Mr. Maillet's accomplishments in these well-deserved awards."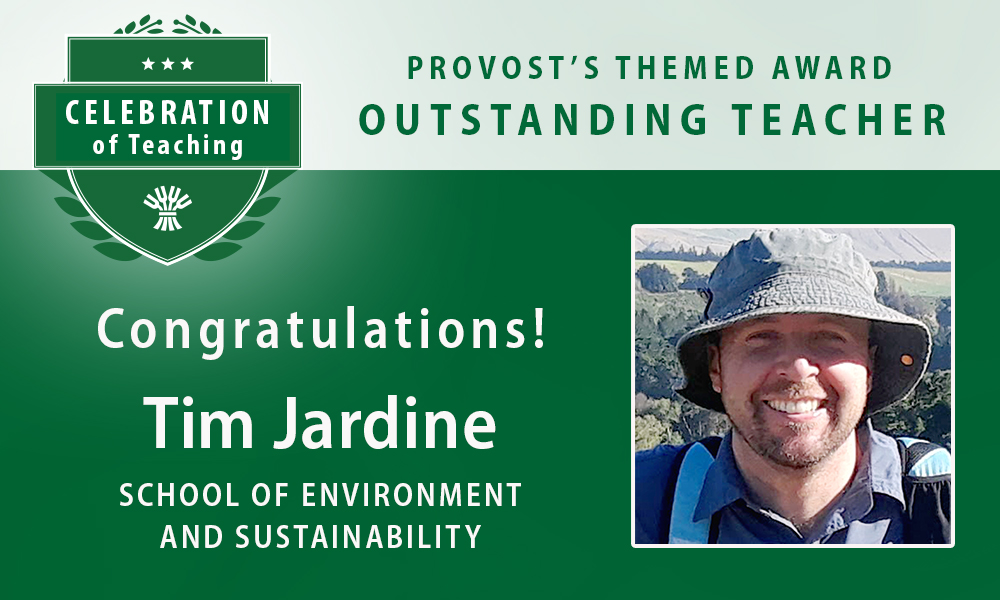 Dr. Jardine recognized with 2020 Provost's Outstanding Teacher Award
In a letter of congratulations by Vice Provost Patricia McDougall, Dr. Jardine was applauded for his generosity in teaching with his colleagues, the reach of his impact and leadership beyond SENS, and the variety of his teaching methods.
"I think students learn best when their minds and bodies are taken outside the classroom, to observe the natural world and hear from those with diverse perspectives and backgrounds." - Dr. Tim Jardine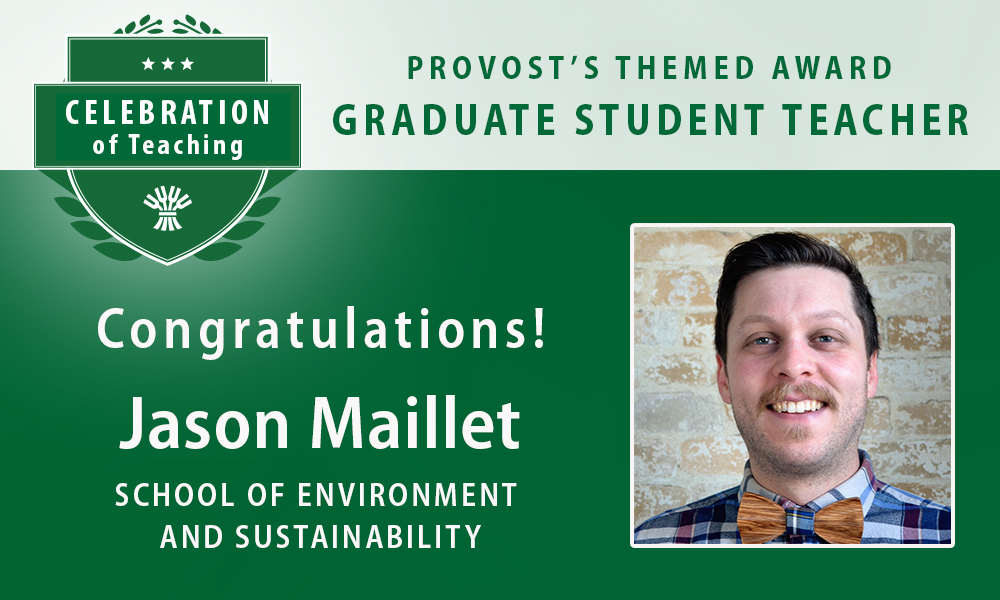 Jason Maillet recognized with 2020 Provost's Graduate Student Teacher Award
Maillet's award, unanimously agreed upon by the selection committee, was based his willingness to Indigenize his teaching, his field-based and experiential learning opportunities, and his commitment to professional growth.
 "I leverage student individuality and diversity in my teaching by providing meaningful ways for my students to take ownership over their learning, allowing them to build on interest and experience." - Jay Maillet 
Learn more about the awards || See full list of winners, Page 12 of On Campus News May 2020 Edition