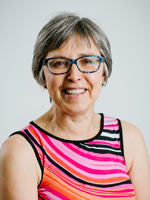 Charlotte Hampton Financial and Administrative Assistant
Charlotte helps SENS faculty, students and staff navigate financial processes in addition to handling the day-to-day financial tasks. She acts as a liaison with Connection Point, monitors research funds, and provides general office support.
Charlotte joined SENS in 2012 and assists in day-to-day financial and clerical matters.