Job Postings
Climate Change & Species Distribution Modelling Post-Doctoral Fellow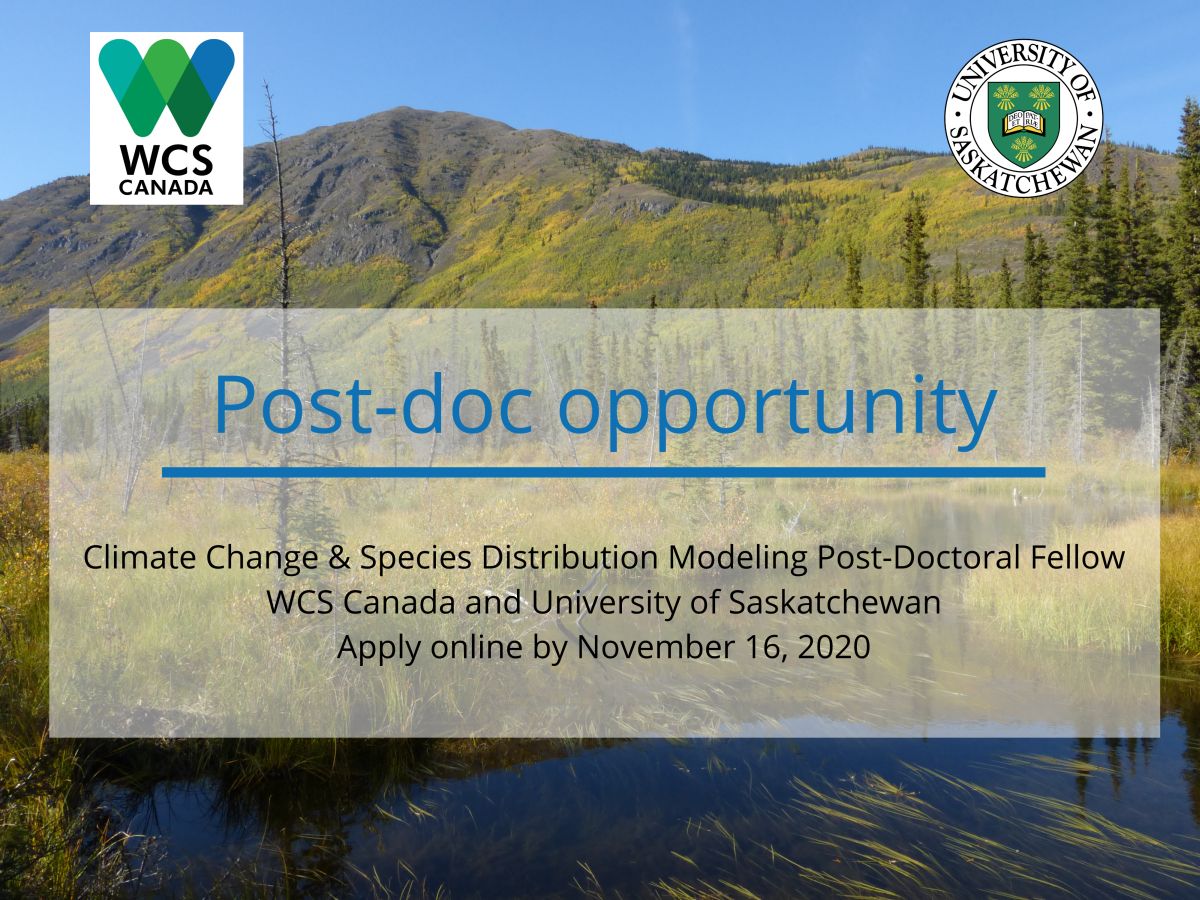 The Wildlife Conservation Society Canada along with the University of Saskatchewan are currently recruiting a postdoctoral research fellow to work with a collaborative group of partners through the South Beringia Priority Place Initiative to project the future distributions of habitat for species at risk and cultural food. 
The deadline for applications is November 16, 2020.  Apply online.
MESPOM Project Offerings
Learn about projects our faculty are willing to work with MESPOM students on.