Welcome home, SENS alumni!
SENS is proud of the over 600 alumni who have graduated from our Master of Sustainability, Master of Water Security, Master of Sustainable Environmental Management (no longer offered), Environment and Sustainability Masters and PhD, certificates, and microcredential programs.
Do you have a story to share with the SENS community about an exciting project or research endeavor you're a part of? Email sens.communications@usask.ca.
USask respects your contact preferences: update your information here. 
SENS Alumni Ambassadors
The SENS Alumni Ambassador program was created to elevate the profile of our graduates and create a network of exemplary alumni who are highly skilled at providing support, guidance, and endorsement for the School. Ambassadors will offer their expertise in a variety of formats by supporting some or all of the following: brand promotion, prospective student outreach, career fairs, networking, fundraising efforts, and mentorship to current students.
The SENS Alumni Ambassadors program began in 2021. Alumni Ambassadors are highly skilled, interdisciplinary, solution-oriented scholars who represent the best attributes of their graduate programs. They are nominated by SENS faculty to represent the school in their professional activities and to promote SENS graduate programs. If you are interested in becoming an Alumni Ambassador, please contact a SENS faculty member who is familiar with you and your work.

SENS welcomes its second cohort of Alumni Ambassadors! Our inaugural Alumni Ambassadors are Lorelei Ford (MES '17), Anson Main (Ph.D. '15), and Palash Sanyal (MWS '18). Each Ambassador will serve a two-year term.
Shea Shirley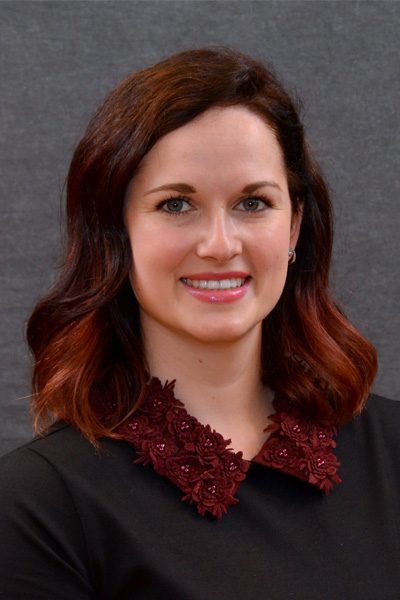 Shea Shirley is an Environmental Specialist with Cameco Corporation and a MES Graduate of the School of Environment and Sustainability at the University of Saskatchewan. Her thesis focused on analyzing survey information on the barriers to subsistence harvesting in northern Indigenous communities. In addition to her MES, Shea graduated with a B.Sc. in Renewable Resource Management from the College of Agriculture and Bioresources at the University of Saskatchewan.
Since graduating, Shea has worked with both an international non-profit focused on promoting food security through sustainable agriculture practices and a Saskatchewan based non-profit focused on environmental land use planning in northern Saskatchewan. The experience gained in her professional career and her time at the School of Environment and Sustainability are being applied in her current role. 
In her free time, Shea enjoys travelling, outdoor adventures with her pup, and spending time with family. Shea is excited to take on the new adventure of being an Alumni Ambassador with the School of Environment and Sustainability and providing mentorship and guidance to current and prospective students.
Ranjan Datta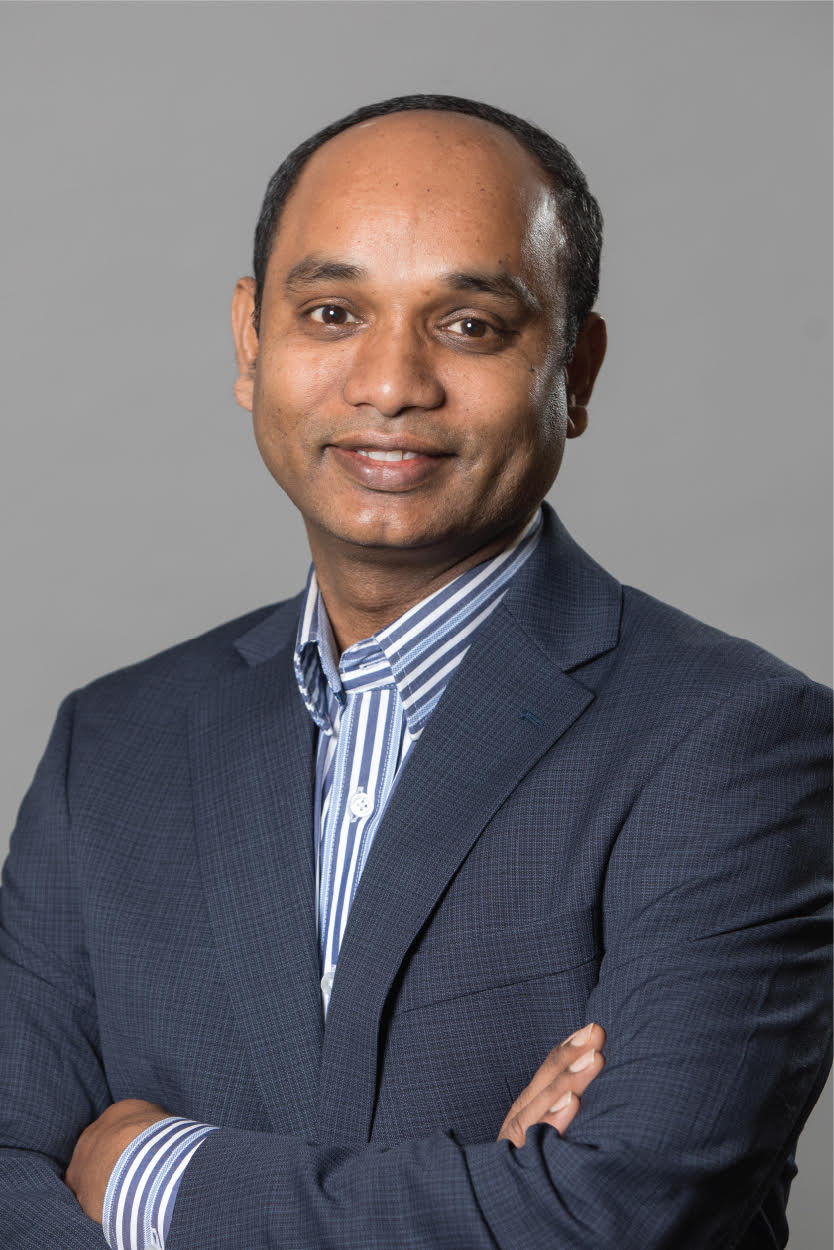 Dr. Ranjan Datta is serving as a Canada Research Chair (Tier 2) in Community Disaster Research at Indigenous Studies, Department of Humanities, Mount Royal University, in Calgary, Alberta, Canada. Previously he was a prestigious Banting Postdoctoral Fellow in the Johnson Shoyama Graduate School of Public Policy at the University of Regina, Canada. Ranjan's research interests include community disaster research, responsibilities for decolonial research, Indigenous water and energy justice, critical anti-racist perspectives on climate change and mental health well-being, and cross-cultural community research. Dr. Datta has developed a strong understanding of decolonial and anti-racist research frameworks in conducting research with Indigenous and non-Indigenous communities in Canada, the USA, and South Asia, Africa. His current program of research is supported by his existing network of Indigenous, visible minority immigrants and refugees, and Black communities, scholars, students, practitioners, and professionals in Canada and beyond. 
Through his community service activities, Ranjan has been involved with social well-being and justice movements such as the Idle No More movement, First Nations land rights, community radio, the Indigenous language movement, the Saskatoon Food Bank and Learning Centre, and the Friendship Inn. He served as a board director for several community organizations, including the Calgary Climate Change Hub, Multicultural Council of Saskatchewan, Saskatoon Open Door Society, and Saskatoon Car Share Co-operative. 
Shashank Kumar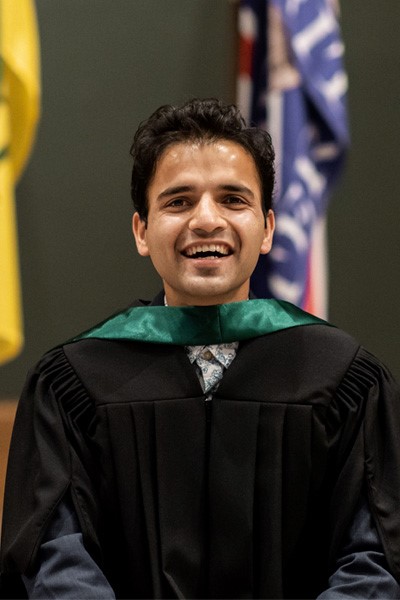 Shashank Kumar is an Environmental Scientist at Arcadis, Canada. He works on a wide variety of environmental and nuclear-related projects and has expertise in radiation calculation. His work involves ascertaining the radiation risk of projects to humans and ensuring that the risk of the project to the environment and local biodiversity is minimal. His skills in project management and administration allow him to work with different stakeholders and build close relations to weave co-solutions. His interests include working on nuclear waste management and water quality projects that intersect with the environment in various ways. He strongly believes in working with people to solve any problem in a way that is transparent, respectful, and holistic.
Shashank holds two master's degrees, one in Nuclear Science and Technology and a more recent Masters of Sustainable Environmental Management from SENS. For his master's project in SENS, Shashank worked in the Cumberland Delta to mitigate
Phragmites
, an invasive species that has taken over North America's largest inland delta. He worked closely with the Indigenous communities to remediate the area and reduce the impact on biodiversity and the economy that relies heavily on wild fauna and flora. During his time in SENS he won several awards, including best incoming MSEM student, he has presented several papers at the Waste Management Symposium, and he was a 2017 recipient of the Roy G. Post Scholarship. He has also been a good standing member of INMM and IANCAS.
Coming from the regions of the Himalayas in India, Shashank has a lot of personal experience in community work and forest management. He came to Canada for a research project in 2017 on next-generation nuclear materials and then later for his second master's. He looks forwards to bringing communities together to find ways to navigate the impacts of climate change. As an Alumni Ambassador, he looks forward to connecting with other alumni and helping prospective and current students to find projects and job opportunities they are passionate about.
Lorelei Ford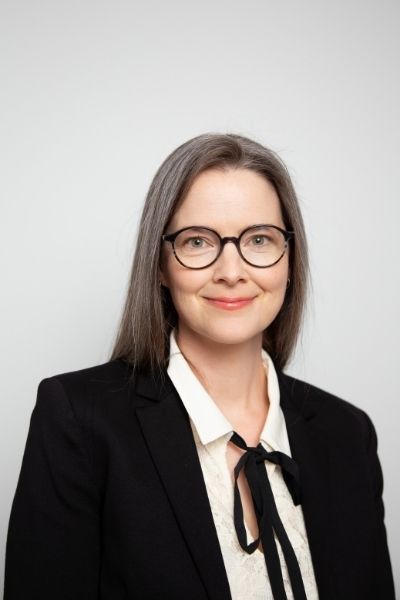 Lorelei Ford is a Water Quality Ecologist with the Saskatchewan Water Security Agency and a M.E.S. graduate of the School of Environment and Sustainability at the University of Saskatchewan. She has been committed to serving the citizens of Saskatchewan in the field of water resource management for 18 years and values her role as supervisor and mentor to the young professionals with whom she works. The opportunity to lead aspects of provincial surface water quality monitoring, rural drinking water quality programming and emergency sampling in response to floods and environmental spills have been highlights in her career. In addition to her BSc. in Biology, Lorelei has a diploma in Integrated Resource Management and believes that effective resource management requires individuals with a diversity of practical and academic education, knowledge and experiences.   
In 2012, with the support of her mentor and supervisor Dr. Lalita Bharadwaj, Lorelei engaged in community-based participatory research to determine how the perception of unregulated drinking water influences human health risks in Saskatchewan. Lorelei received the Mowat Award for a thesis that made an outstanding contribution to the field of environment and sustainability and published two papers associated with her thesis.  Since graduating, she has been invited to guest-lecture on the topic of risk perception and drinking water in the School of Environment and Sustainability and School of Public Health at the University of Saskatchewan. She is also an advocate for women working in her field and participated in the 2021 Women and Water Lecture Series hosted by the Global Institute for Water Security and Global Water Futures. In her free time, Lorelei loves to play French horn, ride her gravel bike, and camp with her family. 
Anson Main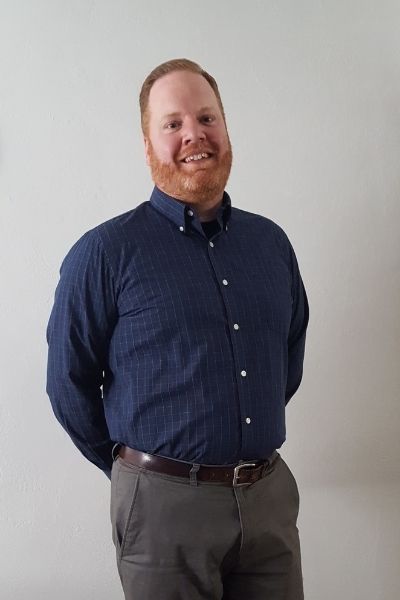 Dr. Anson Main is a Senior Environmental Scientist and Supervisor in the California Department of Pesticide Regulation's Surface Water Protection Program. The program is charged with protecting surface water from adverse effects of pesticide use. Anson helps lead a team of interdisciplinary scientists using primarily monitoring and modelling tools to support this mission. His work focuses on characterizing the off-site movement of urban and agricultural chemicals, associated risk to aquatic organisms, and the ultimate development of mitigation strategies to protect water resources. Anson also coordinates registration reviews for all pesticide products registered in the state that may pose a risk to surface water. He believes strongly in engaging people from diverse personal and professional backgrounds in understanding science-based regulatory decisions and is an advocate for environmental justice.  
Broadly trained as an environmental biologist, Anson maintains a special interest in the ecological effects of contaminants, ecosystem resilience, and environmental policy. After a brief stint as a landscape architect, Anson completed his Ph.D. in Environment and Sustainability with a focus on the fate and transport of seed treatment pesticides to non-target agricultural wetlands. He relocated to California after completing a three-year postdoc at the University of Missouri where he evaluated the impacts of pesticides on wild bee communities. Anson values highly collaborative approaches to environmental problems and he has conducted research in major agricultural regions including the Canadian Prairies, American Midwest, and California.  
While at SENS, Anson was a three-time recipient of the Saskatchewan Innovation and Opportunity Scholarship for his research on water quality. Since graduating, he has published over a dozen highly-cited scientific manuscripts and is often invited to give presentations on his research to technical and lay audiences. In 2016, he was honoured to be a finalist for the American Chemical Society's AGRO New Investigator Award. Outside of work, Anson loves to travel and explore California's diverse ecosystems.  
Palash Sanyal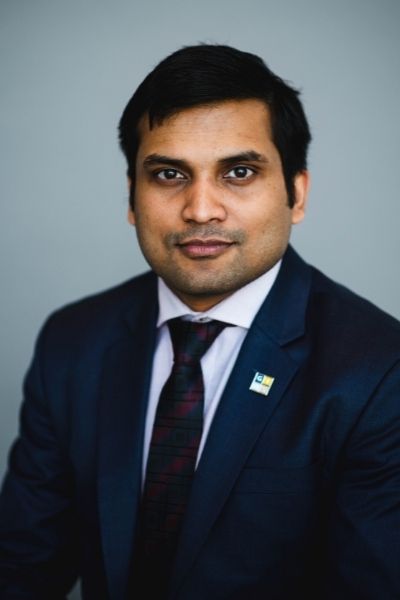 Palash, a water risk and management expert, is committed to creating space to listen and learn together while addressing global water security − one of the world's most pressing challenges. He acts as the strategic partnership and project manager at the Global Institute for Water Security, University of Saskatchewan (USask) where he plays a critical role in the institute's food-water nexus and water materiality initiatives. Palash also serves the Boards of Saskatchewan Mutual Insurance, the International Association for Public Participation (IAP2) Canada, WaterAid Canada, and the City of Saskatoon's Environment Committee and Local Immigration Partnership Advisory Council. He is the founding curator of TEDx at the USask and World Economic Forum Global Shapers Saskatoon hub. Palash holds three master's degrees in engineering, development economics, and water security.