The Council of the University of the Arctic (UArctic)—a co-operative network of close to 200 northern universities, colleges, and institutes dedicated to education and research about the North—recently approved the creation of the UArctic Thematic Network on Renewable Energy.
Poelzer, a world-renowned expert from the U of S School of Environment and Sustainability (SENS), was selected to head the new network, which was approved unanimously—an international endorsement of the thematic network to lead the circumpolar world in renewable energy.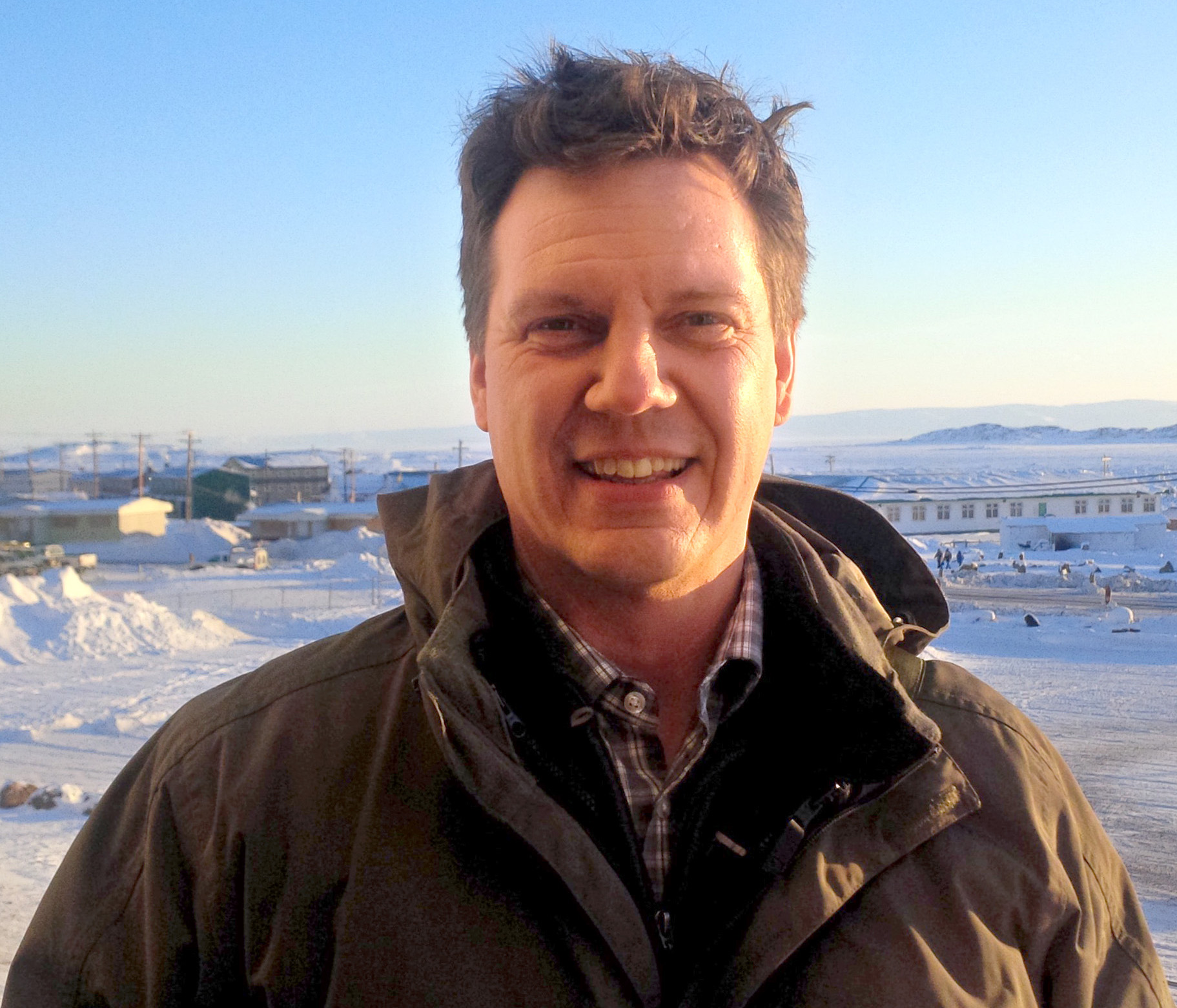 "We will lead the globe for research and applied research on renewable energy for northern, remote, and Indigenous communities," Poelzer said. "This endorsement is extremely important because governments, universities, and corporations will now know that we are the go-to research team for when they have questions about renewable energy."
While most thematic networks are built almost exclusively around universities and colleges, this collaboration will be multi-sectoral with partners from Indigenous communities, research institutions, industry, and utility companies.
"This multi-sectoral approach will be really effective because it is like we have everyone in the same boat, rowing together in the same direction," Poelzer said. "We will work together to bring greater energy security to Arctic and sub-Arctic communities and to move towards a carbon-zero future."
People in northern communities from Canada to Russia are currently facing massive challenges in energy security. The network will help make a difference in the lives of those in northern and Indigenous communities.
"As an example, in southern Saskatchewan we can flick a switch and have stable access to energy. In the North, you could have a sunny day without a cloud in the sky, but if there is a storm 400 kilometres away, then the power will be down for everyone in the North," said Poelzer.
A lack of energy can be a serious health and security risk in cold northern climates.
"Energy insecurity can lead to life or death situations," Poelzer said. "Even in Canada."
This SENS-led research network is full of international leaders in energy security who will work to ensure equal access to energy. Vice-lead for the network is Gwen Holdmann of the University of Alaska Fairbanks, the world leader in microgrids and renewable energy, while the second vice-lead is Yngve Birkelund of the Arctic Renewable Energy Centre at the University of Tromsø in Norway.

Numerous U of S professors are also involved with the network, including Bram Noble, Department of Geography and Planning; Tony Chung, College of Engineering; Ken Belcher, College of Agriculture and Bioresources; and Bonita Beatty, Department of Indigenous Studies.

"Most northern communities today rely on electricity for their homes, schools and health clinics. The costs are high and power outages are common," said Beatty. "Northerners want mitho-pimatis-iwin (a good life) for their families and communities and if renewable energy can contribute to cleaner energy, a safer environment and lower costs, it will be a big help for community people."
"With limited resources, we can make sure we get the appropriate renewable energy to northern communities to help make their lives better," added Poelzer. "In Canada alone, this network can help save the nation hundreds of millions of dollars, by not repeating the mistakes that other regions have made."
The network will help northern communities develop local renewable energy sources including microgrids, biomass, wind, and solar power.
"People wouldn't have to rely on undependable power grids anymore," Poelzer said.
The renewable energy initiatives that the network will undertake could address not only energy security, but also other issues such as food security, health, and education.
"In Alaska, people used locally produced energy like biomass to build greenhouses," Poelzer said. "The kids are helping to run the greenhouses, grow healthy food locally, and are learning the science behind it. There is a positive snowball effect."
Education is also a key factor in energy security.
"We can also help local people to receive the training they need to be professionals in renewable energy science," Poelzer said.
SENS currently offers graduate degrees for individuals like master's student Jarrett Merasty to focus on renewable energy to help their communities.
"The Peter Ballantyne Cree Nation has given a lot to my family," said Merasty. "By studying at SENS, I hope to be able to give back to my community, and other Indigenous communities, and help them to achieve energy independence."
"If you want to get engaged and help to change the world then you have found the right school," Poelzer said. "Join us."
-
To learn more about the programs at SENS, visit: https://sens.usask.ca/
To learn more about the Renewable Energy in Northern, Remote and Indigenous Communities Flagship Program, visit: https://renewableenergy.usask.ca/ or contact Bobbie Balicki at: bobbie.balicki@usask.ca
To learn more about the Thematic Network on Renewable Energy, visit: https://www.uarctic.org/organization/thematic-networks/
-30-
For more information, contact:
Victoria Schramm
Communications Specialist
School of Environment and Sustainability
University of Saskatchewan
306-966-1019
victoria.schramm@usask.ca