The Mowat Awards are granted annually to students in each of the four SENS graduate programs whose thesis or project makes an outstanding contribution to the field of environment and sustainability. Their work must demonstrate expertise and impact as well as exemplify the values and ideals of the scholarship practiced at SENS.
The 2018 recipients are:
Razak Abu for their PhD dissertation, Knowledge, Use, and Change in the Saskatchewan River Delta: Assessing the Changing Livelihoods of Cumberland House Métis and Cree Nation. Supervisor: Prof. Maureen Reed.
Lorelei Ford for their MES thesis, Consumption of Unregulated Drinking Water and Human Health Risk in Rural Communities. Supervisor: Prof. Lalita Bharadwaj.
Maggie Norris for their MWS project, Moving Forward: Improved Working Conditions for First Nations Drinking Water Treatment Operators. Supervisor: Prof. Lalita Bharadwaj.
Cory Whiteley for their MSEM project, Building a Diverse, Equitable, and Inclusive Food Systems Network. Supervisor: Prof. Phil Loring.
Bei Yan for their PhD dissertation, Adsorption of Antibiotics and Nickel from Aqueous Solutions on Heterogeneous Adsorbents Based on Barley Straw. Supervisor: Prof. Catherine Niu. 
Congratulations!
The Mowat Awards are named in honour of the late Canadian author Farley Mowat whose novels describing Canada's northern peoples and wildlife received international popular and critical acclaim. A life-sized statue of Farley Mowat on the University of Saskatchewan campus (pictured below).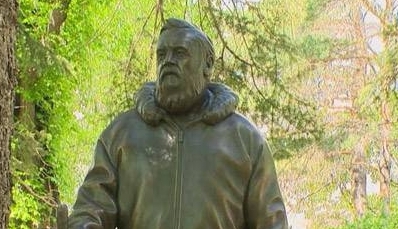 For more information, contact:
Jennifer Thoma
University of Saskatchewan
Media Relations Specialist
306-966-1851
jennifer.thoma@usask.ca