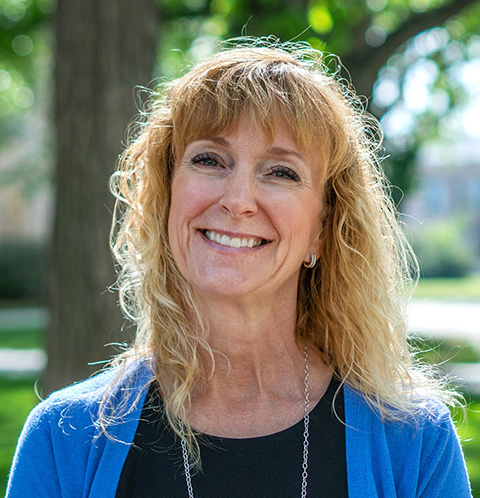 "The potential for USask credentials to be industry-aligned, skills-focused, short and accessible has never been greater," said USask Deputy Provost, Patti McDougall. "We will be among the highest quality of microcredentials in Canada, that is both in line with the Province of Saskatchewan's recently announced definition, and is a certification of an authentically assessed, specific and relevant set of skills or competencies."
USask microcredentials are centered on competencies that are directly relevant and connected to what employers and community partners need. The USask microcredentials have a shorter completion time than other university credentials, yet still have learning outcomes consistent with university level study.
"We're thrilled to be at the leading edge of quality, relevant microcredentials," said McDougall. "Our university has always been about working with and for our communities. Our alumni are in jobs and community roles across the province. Microcredentials are USask's latest innovation in work-related studies. We're proud to contribute to the priorities in Saskatchewan's Growth Plan through the 2022 USask microcredential program."
One of the first microcredential pilots, launched early in 2022, will be offered by the School of Environment and Sustainability (SENS), designed to assist environmental professionals in government, industry, and communities to build competency in strategic communication that promotes working together to understand and address sustainability challenges.
"This microcredential will be an important tool for professionals across multiple sectors to maintain and upgrade their employment skills," said Maureen Reed, a professor in SENS. 
A second microcredential in leadership development will launch in April out of Edwards School of Business executive education program, a leader in management and leadership training.
"USask has a unique high quality approach that both develops and assesses skills and competencies that are endorsed as relevant by our partners," said McDougall.
"Our post-secondary education institutions play a critical role in building a skilled workforce that meets the needs of employers and industry groups today and into the future," said Advanced Education Minister Gene Makowsky. "Saskatchewan's Growth Plan has identified micro-credential programming as an opportunity to advance post-secondary education and labour market priorities, while continuing to support the province's growing economy."
As part of the Government of Saskatchewan's multi-year funding commitment to the post-secondary education sector, USask's investment in microcredentials will provide necessary supports to enable colleges and schools to identify industry and community needs and to build programming in a responsive manner.
A USask microcredential is about both being a dynamic learner, and about intentional design. Emerging from the pandemic USask recognizes more than ever the interdependence between universities and community to best serve learners, community and larbour markets. USask is in partnership with employers and the community sector to identify the competencies needed to address gaps in transferrable and technical skills. USask microcredentials help working adults and learners to develop those skills through agile, skills-focused studies.
"Microcredentials are a powerful addition to our programs. We have invested in the development of microcredentials that are relevant and necessary now, and that have the potential to expand their value in the future in exciting ways," said McDougall, noting that USask's microcredential approach opens opportunities for future bridging of microcredentials to degrees, and stacking of microcredentials to achieve a larger credit-bearing credential. "We are committed to the potential our microcredentials represent to open this U15 university to new audiences, and to serve more of the community. This reflects our intent to lead in equitable access to USask programming as all look ahead during and beyond the pandemic."
Enrollment for USask's microcredentials will open in January. Additional information on microcredential development at USask can be found here.