"We received a large number of nominations this year, and the quality of our students and the work they are doing makes the adjudication process a tough one," said Dr. Colin Whitfield, Assistant Professor in the School of Environment and Sustainability. He also noted how passionate students in the Certificate in Sustainability are. "The ideas and energy of this diverse student cohort are extraordinary," he said. "One of the nice things about these awards is that it provides an opportunity to share what our certificate students are doing. The work they do in tackling sustainability capstone projects has a real impact, and seeing how this experience carries forward into their future careers reinforces just how valuable this experience is."
Outstanding Sustainability in Action Project Award
The certificate's capstone course provides students with opportunities to apply their knowledge of sustainability principles and develop skills in leadership, creative thinking, and collaboration. The Outstanding Sustainability in Action Project Award recognizes an impactful capstone project that excels in these areas.
The PLANTS Collective, the brainchild of Aliah Noormahamod, Supriya Pillay, Gavin Robertson and Clarenz Salvador, received the Award for the Outstanding Sustainability in Action Project. The People's Library of Accessible kNowledge, Tools, and Seeds (PLANTS) Collective was designed to promote food sovereignty in a way that brings gardening opportunities to community members with limited space, financial resources, or prior experience.
Part of the group's motivation with this project was that they "recognize that a completely sustainable world is only possible when everyone, especially the most vulnerable populations are given the opportunity to be sustainable." They took their novel idea and succeeded in working to "bring the garden to the community" with support from organizations including Federated Co-operative Limited, Early's Farm and Garden Centre, and the Little Market Box.
As part of their project, Aliah, Supriya, Gavin and Clarenz have teamed up with Saskatoon Open Door Society to provide workshops to newcomer families. The workshops provide participants with gardening basics, and promote the mental, physical and environmental benefits of gardening. These and other community members can get started with home gardening by accessing user-friendly gardening kits replete with gardening tools, seeds, and informational pamphlets that the team has put together.
The PLANTS Collective has done an exemplary job of putting sustainability in action by bringing sustainable practices to a greater number of people in the community and positioning them to be more food secure.
"We've learned so much about sustainability and community aid through this project, and could not have done any of it without the opportunity we were given as part of the course," said group member Gavin Robertson. "I think I speak for us all when I say that the support we received throughout the entire course from professors, TAs, and classmates was monumental in getting our project off the ground."
An honourable mention for this award was received by Bhuwan Bhandari, Lauren Broughton, Kasey Burgess, Linda Maldonado Valverde and Daniela Nunez, who formed the team behind The Forgotten Issue project, which worked to create awareness around unsafe drinking water in Indigenous communities, and call on the federal government to act.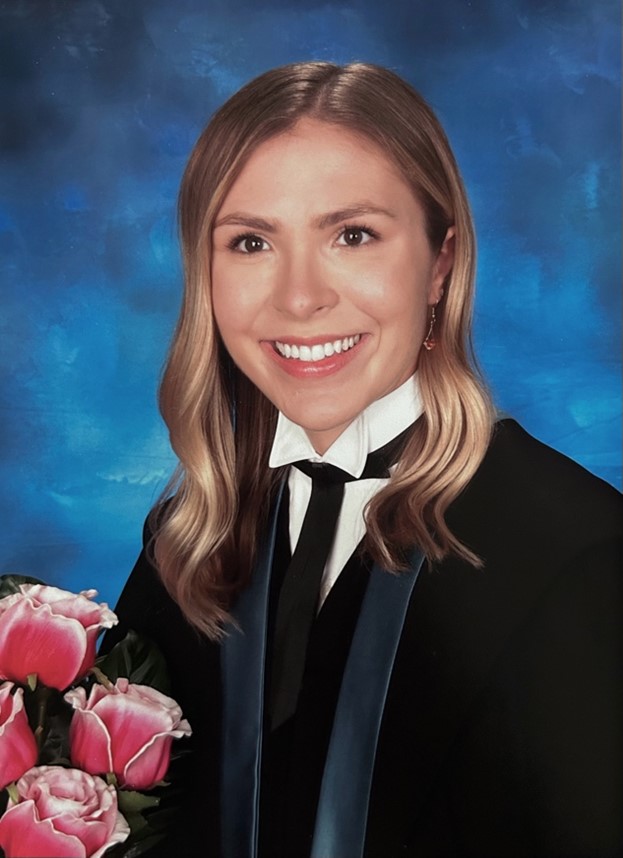 Undergraduate Certificate Excellence Award
The Certificate in Sustainability Excellence Award goes to a deserving student, who in addition to completing the certificate, has demonstrated their knowledge and commitment to sustainability thinking, and has strong academic standing, communication ability and leadership qualities.
This year, the Excellence Award winner is Anna Elliott, who completed an Honours BFA in Studio Art this spring. Anna was nominated for the award by her peers, who identified Anna as a leader with strong understanding of sustainability, excellent communication skills, and ability to connect with partners on their capstone project. It was Anna's leadership that forged a connection between her group and Saskatoon Public Schools' Ecoquest program that will see their project continue for years into the future.
"Anna is an articulate communicator, and is thinking about sustainability in multiple dimensions," said Dr. Whitfield. "During her time in my class, Anna regularly brought ideas to class about what she was seeing in her community, in the news, and on social media, demonstrating that she 'gets' sustainability."
During her time as an undergraduate student, Anna has been a Youth Advocate with Reconciliation Saskatoon, and active with both the Visual Arts Students Union and the Mathematics and Statistics Student Society. In addition to her BFA, Anna has a BSc in Mathematics, but says that "the courses I took to complete my Certificate in Sustainability are where I felt most at home. Sustainability is such an essential aspect of our lives and I hope to be a part of creating a diverse and long-lasting community here in the prairies."
With her passion for sustainability strengthened through experiences in the certificate, Anna will further her learning in the area of regenerative sustainability, starting the Master of Sustainability in SENS this September. "I am looking forward to continuing to be a part of this university's amazing sustainability community. The instructors and classmates I met during this program were extremely supportive and they are invaluable connections I hope to keep throughout my career."
The Certificate in Sustainability is open to most undergraduate students attending the University of Saskatchewan. Students who are interested in taking the certificate are encouraged to speak with their program advisor, or email sustainability.certificate@usask.ca for more information.