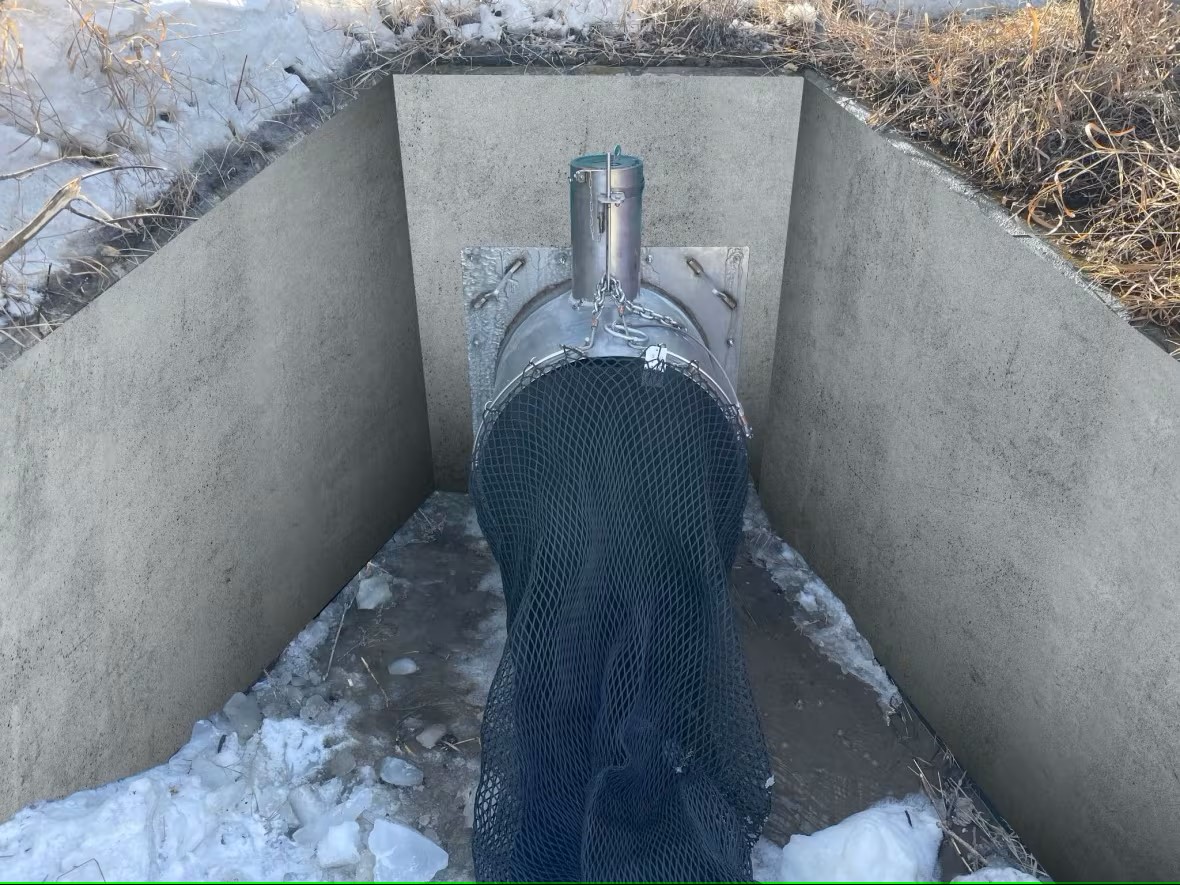 The City of Saskatoon has partnered with the University of Saskatchewan for a pilot project aimed at better understanding the debris and pollution that gets into the South Saskatchewan River.

Litter and pollutants enter storm drains on city roads and streets, travelling underground and eventually ending up in the river.

Saskatoon Water director Russ Munro said the project will use trash traps to apprehend the debris.

"We've attached trash trap bags onto outfalls near Pembina Avenue and Prince of Wales Avenue," said Munro. "When the bags fill, USask staff and students will collect and analyze the contents and test the storm water for potential pollutants."

Mitch McMann, the storm water utility manager for Saskatoon, said the project is important because debris could pose a threat to wildlife in the river.

"Debris could be harmful to the fish and other aquatic life that's in the river, so any improvements we can make to the river system and watershed system is an overall improvement to the environment," said McMann.
The city purchased two trap nets at $15,000 each. It is also receiving $30,000 in funding from the Natural Sciences and Engineering Research Council of Canada (NSERC) for the two-year effort.

"Our team will be able to identify the levels and composition of litter and other potentially harmful contents or pollutants entering the river through our storm drains," said Dr. Markus Brinkmann, director of USask's toxicology centre and lead-principal investigator of the USask team.
McMann said the trash nets will have backup measures in place to make sure they can't break or spill the trash they've collected.

"They come with a secondary anchor system so that if the nets were to become full or dislodged from the outfall, they will still remain attached to the head frame," said McMann.

The "trash trap pilot" will take place over the next two years, after which the city will decide whether or not to expand the project.

The city says residents can help prevent the river from being polluted by "avoiding windblown litter by closing their trash bins properly, responsibly disposing of litter and harmful chemicals, cleaning up after their pets, fertilizing yards with natural elements and ensuring their vehicles are not leaking fluid."
---
Click here to view the original article on the CBC website.