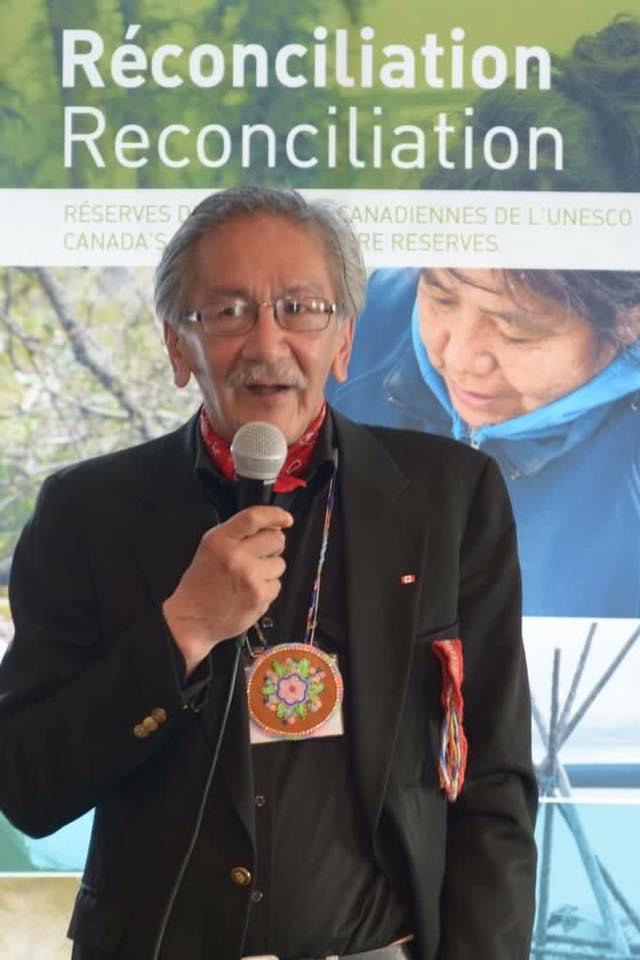 Anthony Blair Dreaver Johnston's relationship with the School of Environment and Sustainability is one forged through friendship.
"I first met Maureen [Reed] at a PA Model Forest meeting in 2015. Our relationship began in friendship," recalls Anthony.
For some time now, SENS students, faculty and staff have been fortunate enough to foster relationships with an Indigenous Mentor. Anthony, a member of Mistawasis Nêhiyawak – a First Nation located about an hour north of Saskatoon, has agreed to serve in this role for 2017 – 18.
As Indigenous Mentor, he will be a guest in several SENS courses and will also be available to help students set up research questions. Having Anthony engaged also presents an opportunity for SENS students to have cultural learning opportunities outside of the classroom.
Anthony works on Special Projects for the First Nation, and helped to complete a Memorandum of Understanding between Mistawasis Nêhiyawak and SENS earlier this year. The MOU outlines a commitment to working together and making new friends in a collective process of advancing sustainability and reconciliation.
"We are lucky to be able to work with Anthony who has demonstrated friendship and patience with faculty and students alike," says Maureen Reed, professor and assistant director, academic with SENS. "We have a lot to learn about working with Indigenous communities and it's so enriching to be able to learn this from such a knowledgeable and patient mentor."
At the recent strategic planning retreat for the school in late November, Anthony was there to share his knowledge and participate. In his opening address, he spoke of the Plains Cree words that guide his work. He is the great-great-great grandson of Chief Mistawasis – the first Chief to sign Treaty No. Six in 1876 – and recalls those principles that set out the treaty relationship between Indigenous Peoples and Canada.
"Asota – the Cree word for "make a promise" – is a term used when we make a treaty with Creator as witness. This is done person to person, eye to eye and heart to heart. These are the terms that guide my work."
SENS looks forward to continuing to foster friendships and ties with Mistawasis Nêhiyawak and thanks Anthony for his work with the school.